What is Land Rover InControl®?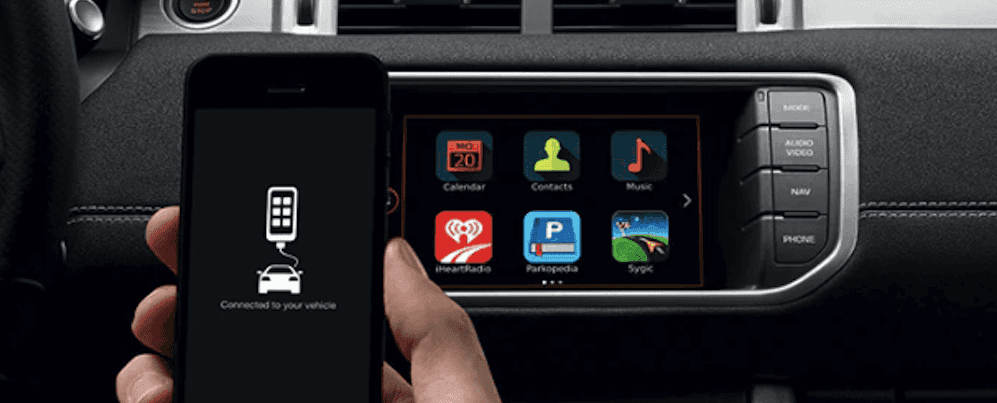 If you are shopping for a new Land Rover in Dakota Dunes or Sioux City, you might be wondering what Land Rover InControl® is. Land Rover InControl® is a suite of infotainment technology that allows you to effortlessly command your vehicle from the advanced touchscreen, steering wheel controls, and more. Learn what this Land Rover technology can do for you, and contact us at Land Rover Omaha to schedule a test drive and experience Land Rover InControl® in person.
How Does Land Rover InControl® Work?
There are many operations that this infotainment suite can offer you on your commutes and road trips explore. Depending on which features come standard on the Land Rover you choose, or the InControl® options that you upgrade, you'll have access to a variety of these operations. Land Rover InControl® Apps: Use vehicle-optimized smartphone apps like calendars, music streaming, and more, which can be accessed on your Land Rover touchscreen when you connect your phone to the vehicle's USB port. InControl® Touch Pro™ with Connected Navigation:
Real Time Traffic Flow, which gathers millions of pieces of data to provide the most up-to-date traffic information, so you can anticipate issues and reroute if needed.
Route Planner App door-to-door routing, which allows you to pick a destination from your smartphone even before you get in your car. Once in the car, the vehicle navigation takes over, and automatically passes the routing back to your smartphone once you exit the vehicle for pedestrian directions and more.
Online search abilities via Connected Navigation means you can access sites like Trip Advisor, Lonely Planet, and more to find out information about your locale.
Satellite View and Street View give you a better idea of unfamiliar surroundings so you can see exactly where you are and where you are headed, with a bird's eye view or 360-degree panoramic street view.
Live Apps means you can get compatible systems to talk to each other–for example, your navigation system can pull flight information and alert you of any changes.
InControl Wi-Fi™: Wi-Fi Hotspot via AT&T for in-vehicle internet access on up to eight devices at once. Wi-Fi hardware is fitted to the vehicle with a mobile SIM card and 3 months or 3GB of data for the trial period.
Which Models Offer Land Rover InControl®?
Any model from the Range Rover family or Discovery family is available with Land Rover InControl system. Be sure to request InControl® Apps capability, as this feature can only be fitted at the factory.
Experience Land Rover Technology in Omaha?
When you are ready to experience Land Rover InControl® in person, contact your local authorized Land Rover retailer near Lincoln to schedule a test drive! You can also rely on Land Rover Omaha for automotive tips and financing advice, like how to get financing with less than perfect credit!